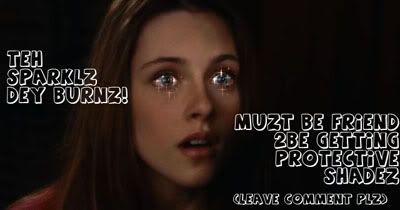 Inspired by cat macros and sweeney macros and all the macros on teh interwubz, I bring you:


twilight_macros


A place for all those silly graphix you know you are making but have yet found the courage to post!

We love our fandom guiez, and we care about the books and the movie, but sometimes we just need to unwind from all teh dramaz and appreciate the lolz this fandom brings.

So join! Post! Make fun of stuff! We encourage it!

-Teh Modz.

Below is a sampling of what lies inside. Plz do be joining us?